LATEST NEWS

UOB Plaza
2013-10-23 12:43:14
Located in Jakarta, our stretch membrane with translucent ....
Gedung Kejaksaan Negeri (KEJARI)
2012-07-03 14:23:48
In today's architecture, longevity is a key consideration. ....
Patcraft Carpet
2011-11-04 15:57:57
Where great flors begin... Do the right thing with ....
Back to News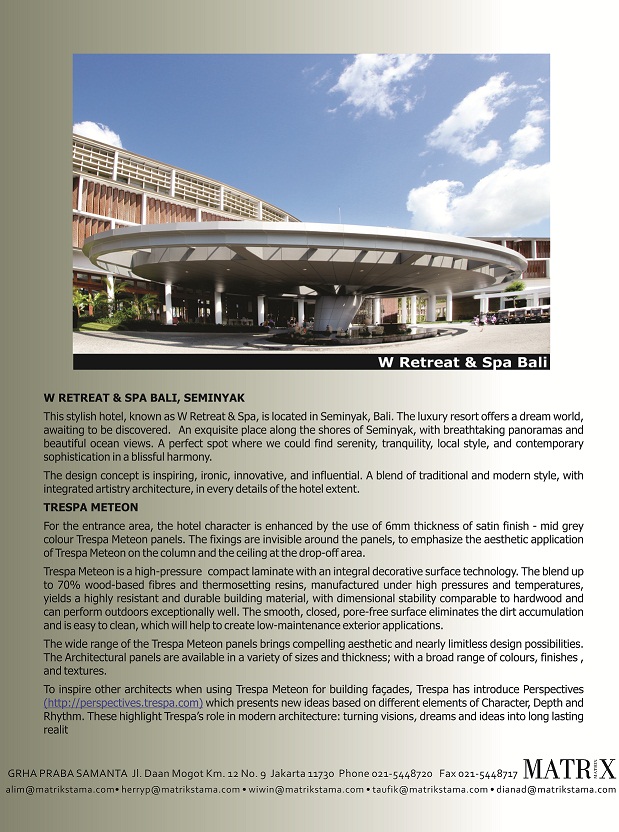 W Hotel Bali
2011-10-12 15:10:59
The wide range of the Trespa Meteon panels brings compelling aesthetic and nearly limitless design possibilities. The Architectural panels are available in a variety of sizes and thickness; with a broad range of colours, finishes , and textures.
To inspire other architects when using Trespa Meteon for building façades, Trespa has introduce Perspectives (http://perspectives.trespa.com) which presents new ideas based on different elements of Character, Depth and Rhythm.